Efficiently share 360°, street view, and oblique imagery with anyone, anywhere. Orbit 3DM Publisher enables you to publish unlimited volumes of panoramic images, meshes, and point clouds from your mobile, oblique, indoor, UAS, or terrestrial mapping data.
Available using local servers or cloud-based services, you can define user credentials and share your mapping data over the internet to web browsers, mobile devices, and embedded viewers, allowing the integration of the data into any workflow. Orbit 3DM Publisher provides you with a user-friendly, online configuration console with fundamental import and setup tools to manage your 3D mapping content.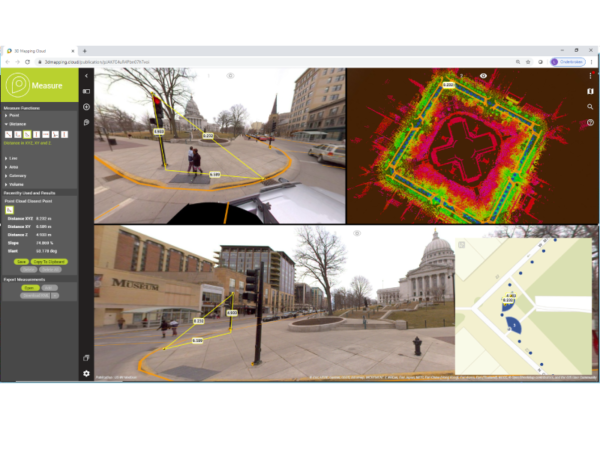 SIMPLE AND POWERFUL MEASUREMENTS
Quickly measure, attribute, and extract points, distances, polylines, areas, and simple volumes on any available views to see multiple results. Receive options like measuring with images only, the image with point cloud behind, 3D point cloud, or 2D map and easily export results.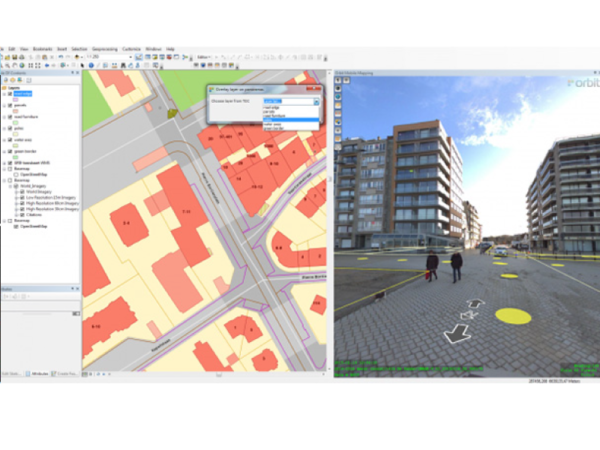 STORE AND SHARE 3D MAPPING DATA
Using 3DM Publisher, you can publish your 3D data from local servers and share it over the internet to web browsers, mobile devices, embedded viewers and integrations in enterprise or customer's workflows.
Quickly set up with a server software installation (including manager console), a web client (such as HTML5), or API (like Orbit SDK). Plug-ins for Esri, AutoCAD Map, QGIS, and MicroStation are also available.
The 3DM Publisher comes with a user-friendly, online configuration console.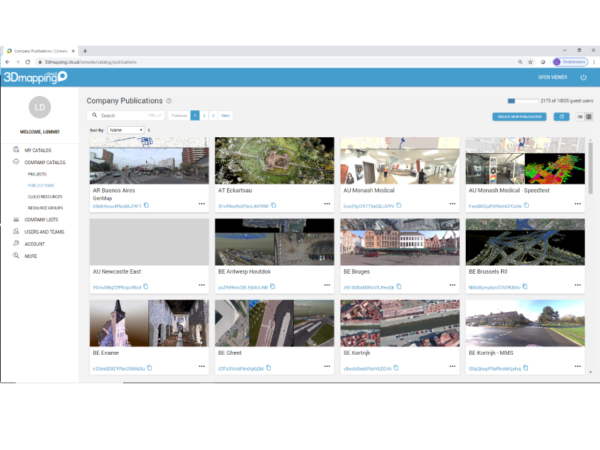 CREATE PUBLICATIONS WITH MANAGER CONSOLE
Easily combine 3D mapping projects, base maps, and other GIS data into publications. Get full control to manage and assign users, user groups, and their profiles, or publish your content in a login-free environment. Easily view login data, configure your web pages, create direct links by XY or Photo name, and define connectivity by URL, username, and password.
Unsure about what level of software package you require?
Our experienced in-house GIS team can provide consultancy, training, and support to ensure you obtain maximum value from your 3D mapping data. We can discuss over the phone, virtually or in-person to come up with the best solution to meet your infrastructure management needs. Get in touch today.