Quickly and efficiently navigate through all types and sizes of mapping data in a full 3D view. Orbit 3DM Feature Extraction supports all known mobile, UAS, aerial oblique, indoor, and terrestrial mapping hardware systems, translating different device setups and specifications into a single user-friendly environment. With templates tuned to each vehicle setup, Orbit 3DM Feature Extraction makes importing your mapping data simple and saves you time when you export views and features or create accurate reports.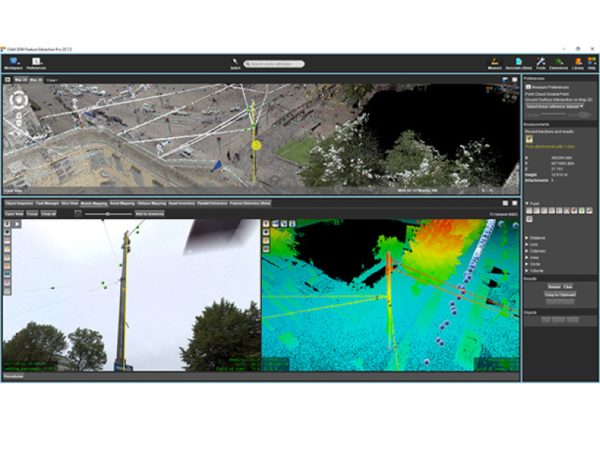 IMPROVE WORKFLOWS
Improve your workflows and generate faster feature extractions with assisted feature extraction management capabilities that easily define and manage your layer themes. You can create objects with any measurement feature, as well as add attribution, create snapshots, and documents to your 3D mapping data.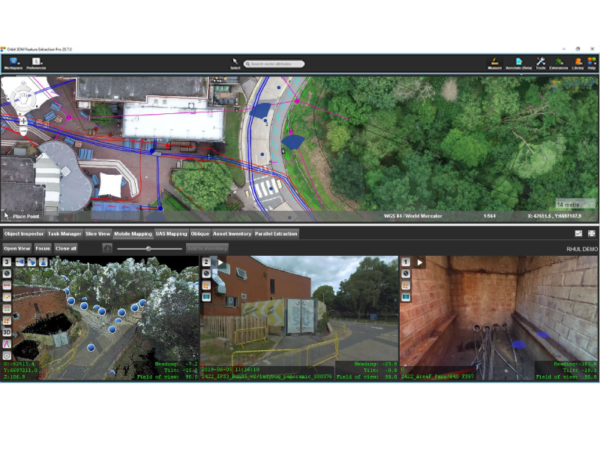 NAVIGATE MAPPING DATA IN FULL 2D OR 3D VIEW
Quickly view your mapping data in 2D or 3D, play through all supporting images, and overlay any 2D and 3D vector data. You can set transparency, view depth, and make height adjustments to any 3D point cloud. Set different modes to get stereo, perspective, and isometric 3D views.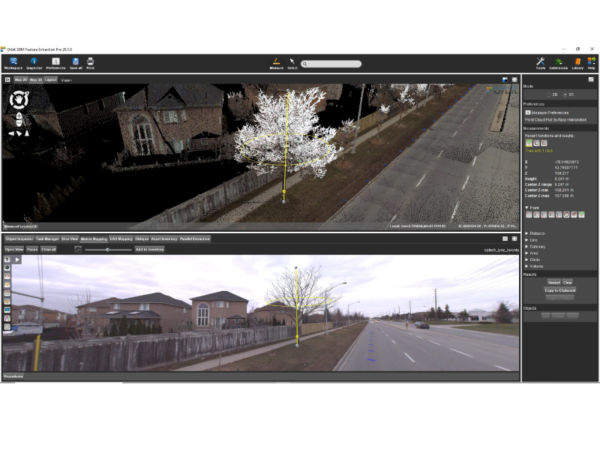 AUTO-DETECT POLES AND TRAFFIC SIGNS
Quickly detect poles and traffic signs with automated detection capabilities, as well as define a perfect set of parameters to complete the verification procedure for quality control. Results that are stored in your database include all required metadata, such as ground position, height, snapshot, and sign shape.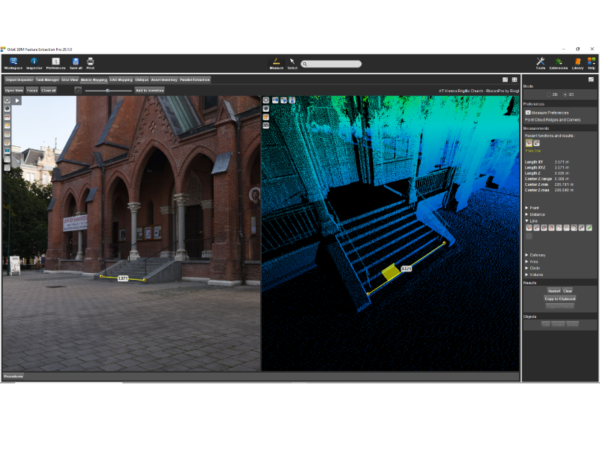 AUTOMATICALLY RECOGNISE POINTS, SURFACES, RIDGES AND CORNERS
Optimise hovering and measurement behaviours using the preference box to precisely find the information needed for your mapping workflows. Effectively visualise your mapping data using colourised hovering capabilities to detect underlying point clouds, snap to the nearest point, and interpolate between points and track surfaces, ridges, and corners.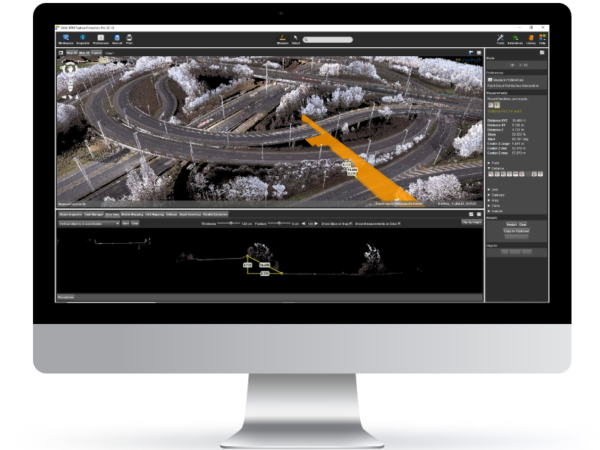 OPTIMISE 3D MAPPING TEAMWORK WITH CLIENT-SERVER SETUP
Easily set up your production unit with a floating license structure for a team manager and several operators. The team manager can import and prepare the mobile mapping data, workflow setup, data management, the export of themes and database, and operator control. The operators can share resources, including mobile mapping data, themes, visualisation, and permissions. Elements are extracted to a central data storage environment providing real-time adjustments for all operators.
Unsure about what level of software package you require?
Our experienced in-house GIS team can provide consultancy, training, and support to ensure you obtain maximum value from your 3D mapping data. We can discuss over the phone, virtually or in-person to come up with the best solution to meet your infrastructure management needs. Get in touch today.