LandScope Engineering offers a comprehensive geophysical survey service, deploying a range of non-intrusive geophysical techniques to identify natural and man-made features such as buried obstructions, utilities, and other geological variations. Geophysical surveys are often required as part of the planning process for development projects as well as to support research projects and site investigations. We carry out geophysical surveys on behalf of consultants, engineering/construction companies, archaeologists, and local councils. Our in-house team of geophysicists have diverse experience in both land and marine geophysics and are on hand to advise on the best solution for your project.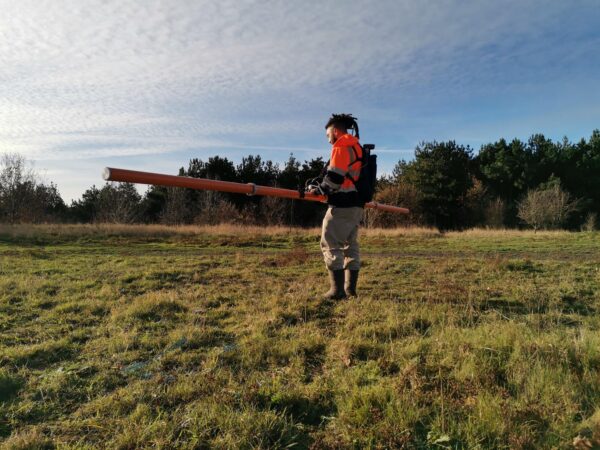 GEOPHYSICAL TECHNIQUES
We can deploy a range of geophysical survey techniques depending on the project requirements. This includes:
Ground Penetrating Radar (GPR)
Electrical Resistivity Tomography (ERT)
Seismic
Electromagnetic (EM)
Hydrographic acoustic and magnetometry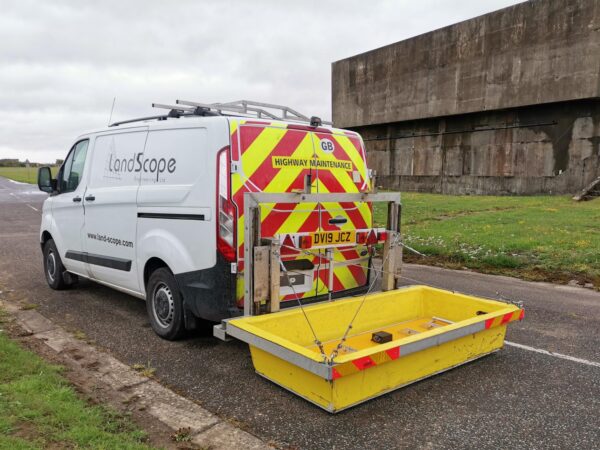 MOBILE GPR
LandScope invests in the latest mobile survey solutions including a Mobile Ground Penetrating Radar system from Kontur (formerly 3D-Radar) which is capable of capturing the sub-surface environment efficiently and to the highest resolution whilst travelling at highway speed. Mobile GPR can be augmented with geophysical sensors to allow utility mapping and archaeological survey to take place simultaneously.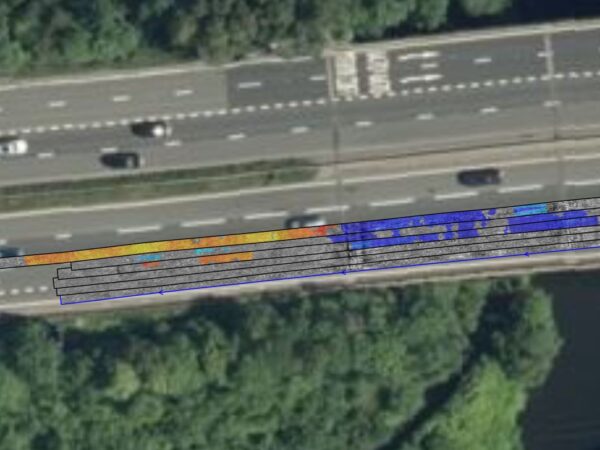 HIGHWAYS PAVEMENT SURVEY AND ANALYSIS
Geophysical surveying and other non-intrusive survey techniques can provide data to support routine monitoring of highway pavement assets in order to help with life-cycle modelling and analysis for specific pavement distress investigations. Our pavement survey service provides a cost-effective, safe, and reliable evaluation for the preservation, planning, and regeneration of roads as part of a Highways Asset Management Plan (HAMP).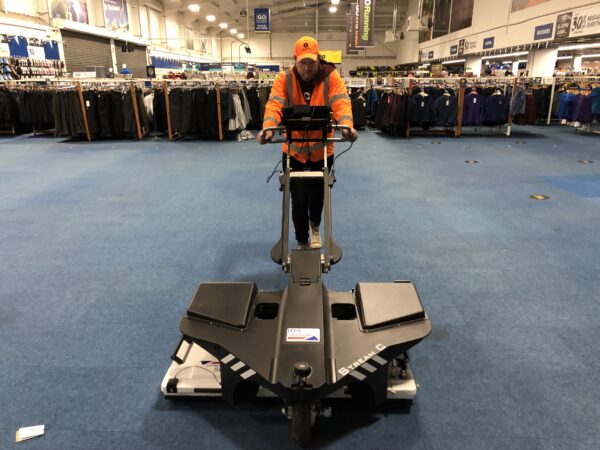 STRUCTURAL INVESTIGATION
Utilising non-destructive technology such as Ground Penetrating Radar (GPR), ultrasonics, and Lidar, LandScope offers structural investigation services for all manner of concrete structures including beams, columns, floor/ceiling slabs, bridges, walls, underpasses, and tunnels. Our structural investigation service offers a key asset to geophysical surveys and includes:
Reinforcement Mapping
Locating Voids, Ducts, Foundations, Chimney Flues and Other Buried Objects
Determining Slab Thickness
Rebar Location and Mapping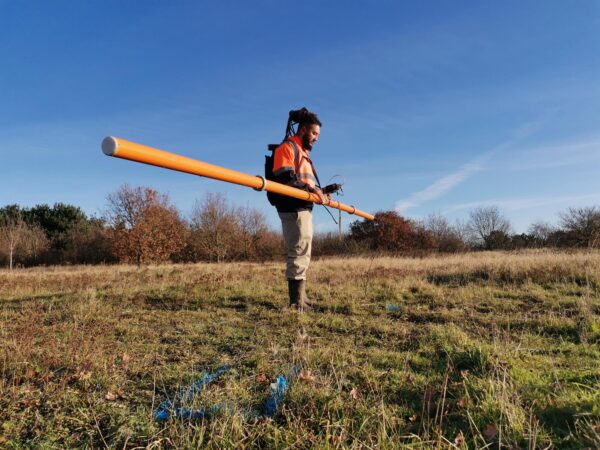 BURIED STRUCTURE MAPPING
Utilising non-intrusive and non-destructive testing (NDT) survey methods such as GPR, electromagnetics, resistivity, magnetometry, seismics and micro-gravity, geophysical surveys can be used to detect both natural and man-made buried structures. Surveys can be performed in most environments and over many ground conditions including concrete slabs, industrial areas, fields, brownfield sites and within developed urban areas. Our buried structure mapping service is deployed to detect and map: foundations, voids/basements/culverts, mine shafts/tunnels, contamination, pile caps or underground storage tanks.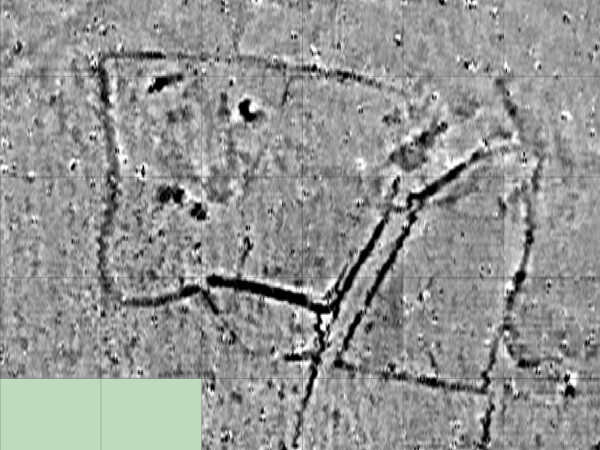 ARCHAEOLOGICAL GEOPHYSICS
A geophysical survey is a rapid and cost-effective non-destructive method for conducting an archaeological site investigation without excavation. Our archaeological survey service can be used to locate a wide variety of features including building foundations, buried ditches, roads and walls, crypts, graves, vaults, and other metallic objects. We've many years experience in undertaking non-destructive investigations, so if you're looking for reliable geophysical survey companies, get in touch with LandScope.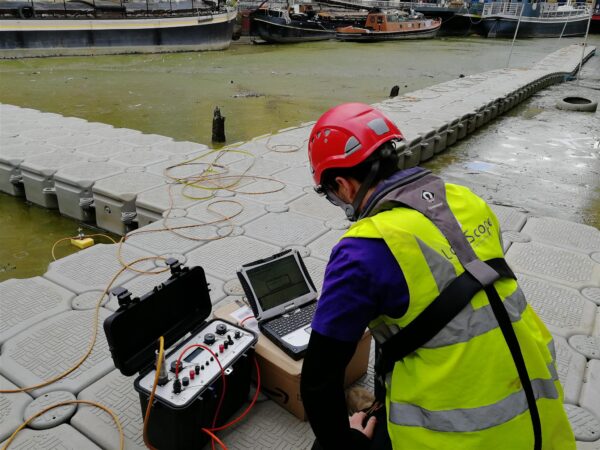 MARINE GEOPHYSICS
Utilising the latest acoustic and magnetic technologies from our dedicated survey platforms, LandScope are well-positioned to support marine engineering projects with our geophysical surveying services. Geophysical sensor configurations are designed specifically around survey objectives and project requirements. All sensor data acquisition benefits from the highest order of positional accuracy delivered by integrated GNSS and IMU solutions.