Geophysical and other non-intrusive survey techniques, in particular Ground Penetrating Radar (GPR), can provide data to support routine monitoring of pavement assets in order to help with life-cycle modelling and analysis or for specific pavement distress investigations. Our pavement survey service provides a cost-effective, safe, and reliable evaluation for the preservation, planning, and regeneration of roads as part of a Highways Asset Management Plan (HAMP). We can work to industry standards including CS 229 Data for Pavement Assessment.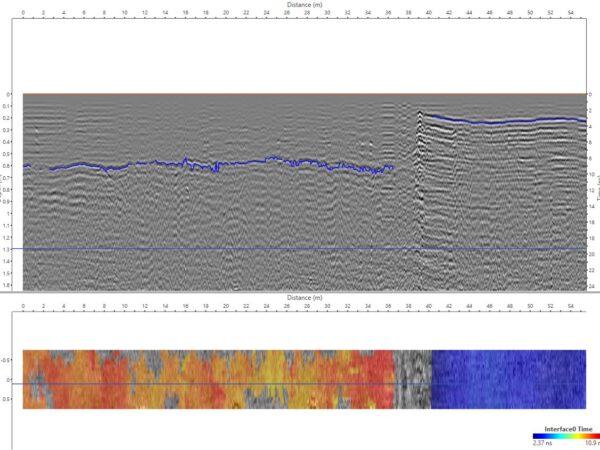 Pavement Material Thickness and Construction Type
GPR is the ideal tool for rapid and non-intrusive measurement of pavement material thickness by measuring reflections from interfaces between layers of both asphalt and concrete materials.
Our experienced GPR analysts can also determine general construction type based on the nature of reflections from the layer interfaces (i.e. rigid, composite, flexible). We can use supporting construction data such as cores or as-built records to improve the interpretation in terms of accuracy and confidence but in some situations, this may not be necessary.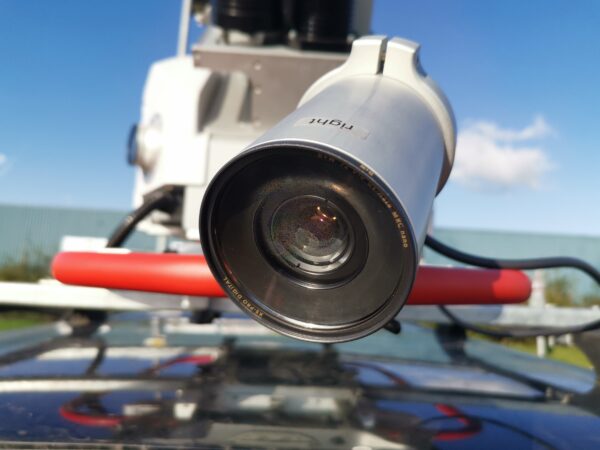 Pavement Distress
We utilise a range of sensors, including GPR, along with innovative processing and visualisation techniques to detect evidence of the existence and effect of different types of pavement distress.
These include voids in subbase and unbound materials, material moisture content variations, and debonding and delamination at material interfaces.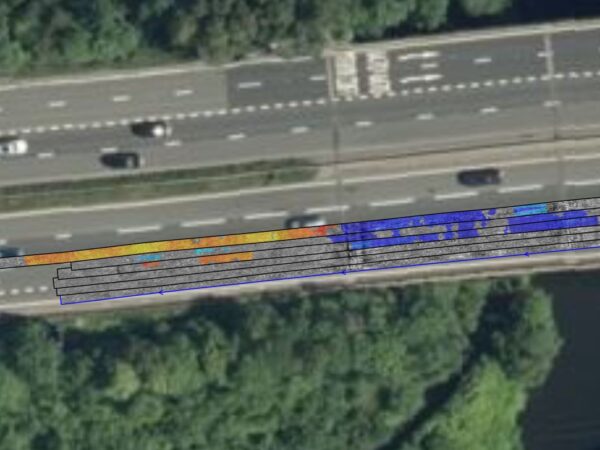 Rigid Concrete Pavements
We offer specific applications for concrete pavements along with material thickness and distress investigations. These include:
Joint location (where overlaid)
Reinforcement arrangement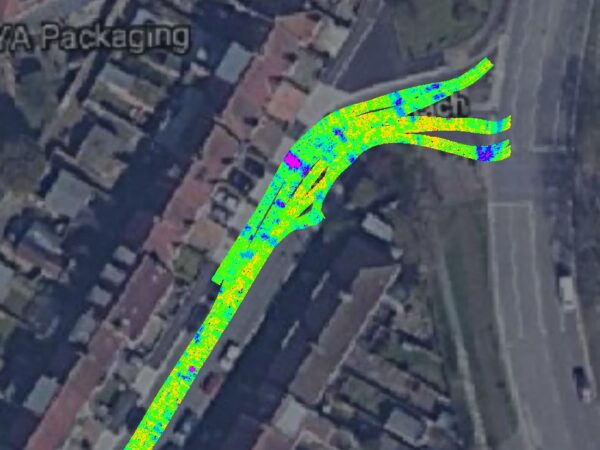 RELATIVE MOISTURE CONTENT
Relative moisture content can be calculated at each material interface by modelling the GPR signal amplitude. Easy interpretable colour heat maps are produced in AutoCAD and GIS formats to ensure simple visualisation of results.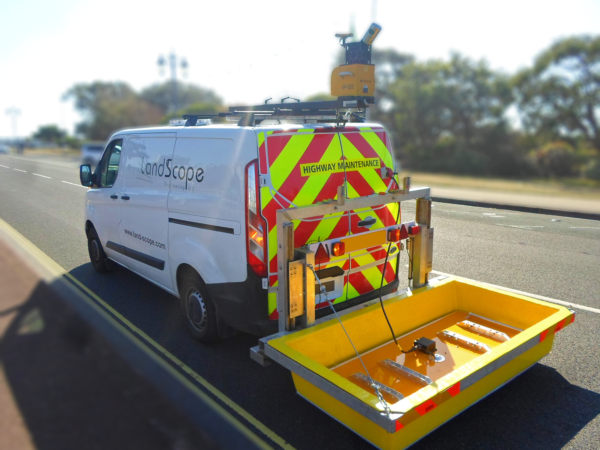 Flexible Data Collection
Our mobile GPR vehicle platform can offer near-continuous coverage with centimetre level measurement spacing, in many cases at normal road speeds, mitigating or significantly reducing costly and disruptive lane closures. When used in combination with our mobile mapping system, the platform can provide centimetre level positional accuracy along with the contextual point cloud and image data enabled by the mobile mapping system.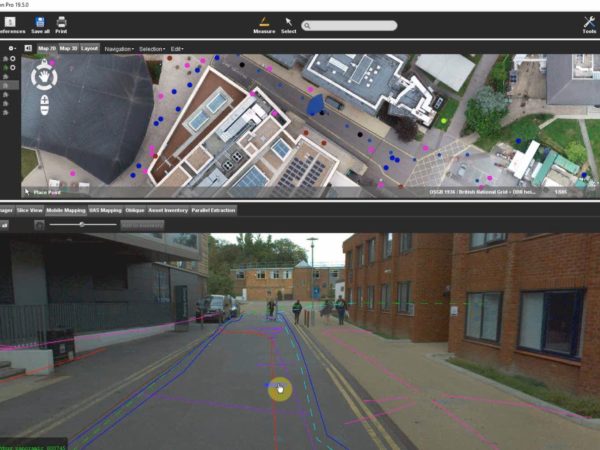 DATA FUSION
Utilising software tools from Bentley Systems and other industry standard GIS platforms, and our geospatial expertise, we can combine our data with other third-party pavement condition data such as deflection and surface distress measurements (provided there is a suitable locational component) and deliver them using online viewing platforms to allow for easier cross-correlation of data sources.
USING LIVE VIDEO CAPTURE TO AUGMENT PAVEMENT SURVEY