With the ability to rapidly cover large areas and access hard-to-reach locations, a drone survey offers a cost-effective and safe solution for a range of surveys and inspections. LandScope operates advanced drone technology to deliver high-resolution aerial survey data and photography across a number of sectors. Our Unmanned Aerial Vehicle (UAV) fleet includes both fixed-wing and multi-rotor systems which will be selected by our experienced CAA approved team depending on the survey area and objective. A single drone survey campaign allows for the creation of visualisations, volume calculations, analysis, monitoring and inspection.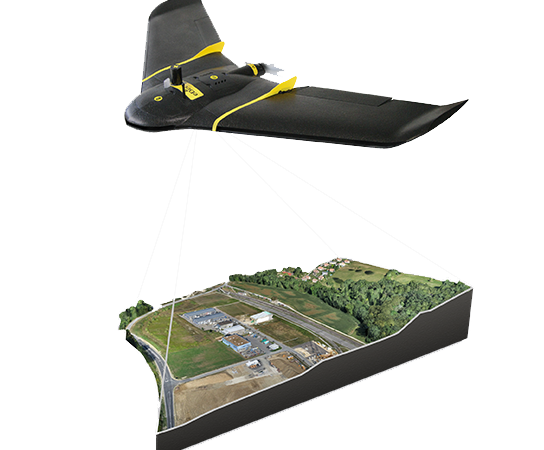 SURVEY
A drone survey rapidly covers large areas and can be combined with traditional survey methods such as mobile mapping and topographical survey to produce a comprehensive overview of your site or structure. We can deliver highly accurate topographical surveys, digital surface models (DSM), digital terrain models (DTM) and high-resolution imagery.
Rapid Data Capture: 200ha in approximately 2 hours of flying
Accurate: resolution of 30mm-120mm (depending on GCP's)
Reduced Risk: access areas surveyors cannot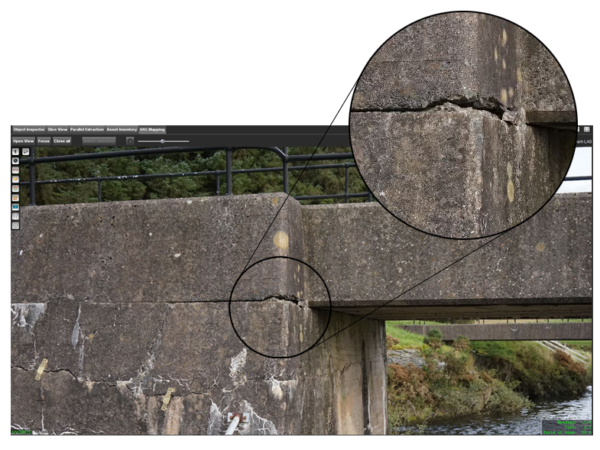 INSPECTION AND MONITORING
We have developed a bespoke solution for the inspection and visualisation of structures located in challenging or difficult to access areas. Our UAV system with a top-mounted camera captures close-range, high-resolution images and is ideally suited for the underside of bridges and dam faces. The system provides an accurate and safe alternative to extensive scaffolding, work platforms or rope access.
A drone survey can be integrated with our other services, such as underwater visualisation, to produce a compelling 3D model above and below the waterline.
APPLICATIONS INCLUDE:
Mapping of large-scale proposed routes including pipeline, overhead cable, and highway feasibility
Quarry and stockpile survey
Inspection of bridges, dams, and other marine infrastructure
River and coastal modelling
Flood risk assessment and modelling