Underwater inspections are an important part of any marine asset maintenance or management programme. Our marine asset inspection service has been developed to efficiently and accurately capture the above and below water environment using the latest sonar, visual, and NDT technologies. We capture high resolution, georeferenced data sets, both above and below the waterline, to ensure the highest quality input into our customers' asset management systems. Whether you need underwater surveys or above water scanning of your marine assets, our experienced team have successfully completed projects within all environments including rivers, coastal, ports, and harbours.
As a Bentley Channel Partner, the range of products that we offer allow multi-sensor data sets – sonar, LiDAR, photographic and aerial – to be viewed, shared and analysed in an online portal. A powerful tool for asset managers and owners.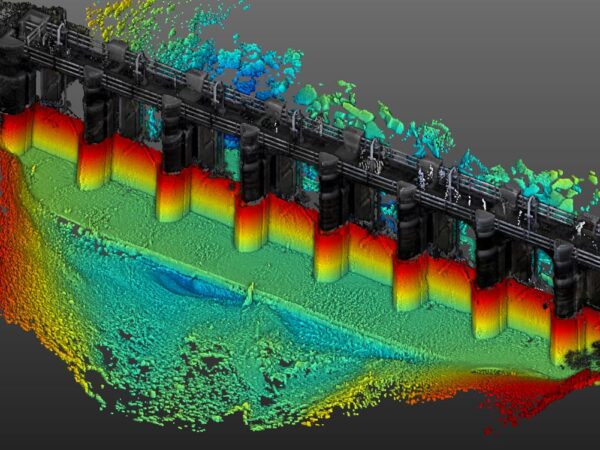 THE SURVEY TECHNIQUES
The use of integrated methods for acquiring survey data allows for complete coverage and visualisation of both the topside of structures and the underwater survey elements. LandScope deploys the latest technologies including vessel mounted mobile mapping systems, multibeam echo sounders and BlueView scanning sonar. Additionally, we can acquire underwater georeferenced photography, photogrammetry and video data through an ROV or diver deployed system.
We have developed techniques to bring all acquired geospatial data sets into one 3D inspection model that can feed directly into our clients' asset management information systems. Our survey approach provides a cost-effective, data-driven asset inspection and management solution. The survey and inspection outputs can be delivered in any customer-defined format or alternatively served via the cloud.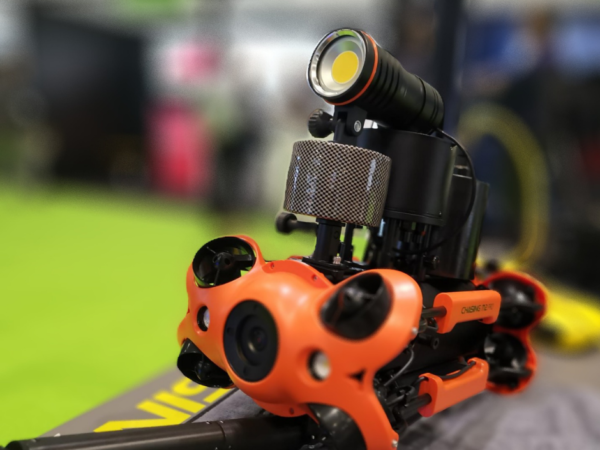 REMOTE SYSTEMS
There are occasions when, be it for safety, convenience or access, the soundest choice is to deploy a remotely operated vessel. Our diverse automated survey vessel (ASV) fleet is suitable for a range of different water states, including ports and harbours, and our ROV can be customised with sonars, cameras, and other inspection tools and sensors.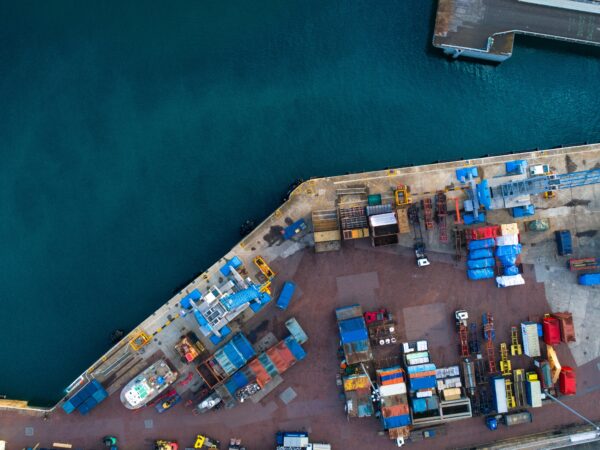 PORTS AND HARBOURS
Despite the challenging nature of working within port and harbours, LandScope are able to provide our survey and inspection service either independently or as a combined end to end asset infrastructure management project.
The skills and experience of our marine survey team, and deployment of the latest technologies, enables us to efficiently map, measure, model and visualise marine assets and their condition.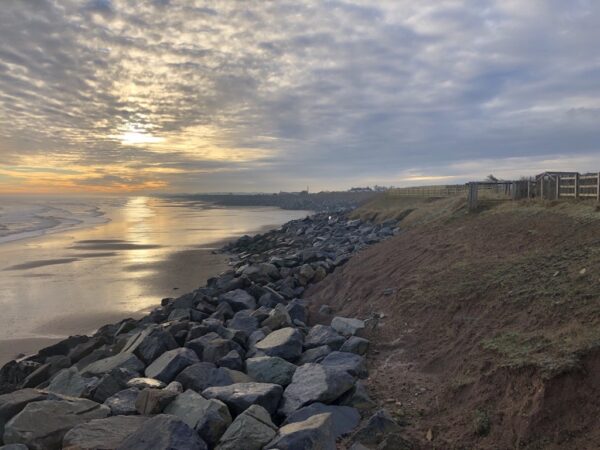 COASTAL PROTECTION AND MONITORING
The dynamics and forces at our shorelines are natural and often unstoppable so at times it becomes critical to protect our coastlines and the built infrastructure onshore. Scheme design requires accurate survey information – topographical, oceanographic, and environmental – to arrive at a sustainable and balanced design.
LandScope specialises in this coastal and inter-tidal environment with the deployment of air, land, and marine-based survey platforms to derive the complete picture.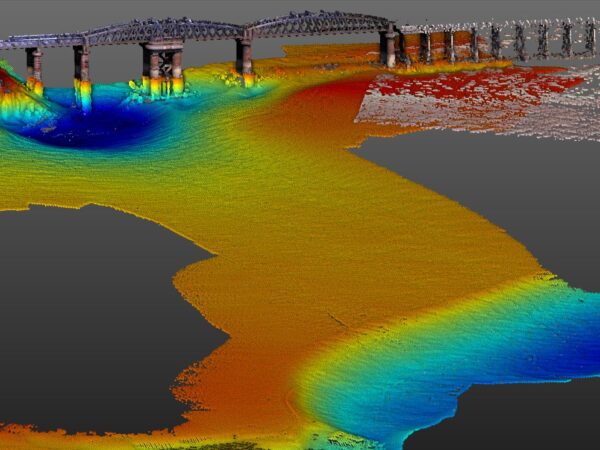 BRIDGES
LandScope has developed versatile solutions that address the numerous challenges of bridge survey and inspection. This includes the integration of the latest sonar technologies, our mobile mapping system, terrestrial laser scanning and photogrammetric imaging.
Above Water: we offer either terrestrial-based laser scanning and photographic systems or a mobile mapping-based solution. In each case, the Lidar and photographic data sets are accurately georeferenced to ensure maximum value is derived by end-users.
Underwater: we utilise the latest 3D multibeam sonar systems for underwater inspections, allowing us to acquire high-resolution point cloud data beneath the waterline. The resultant level of detail and accuracy of the data, even in turbid, fast-flowing water, provides for greatly increased detail either as a complementary or replacement service to the traditional diver-based inspection of underwater surveys.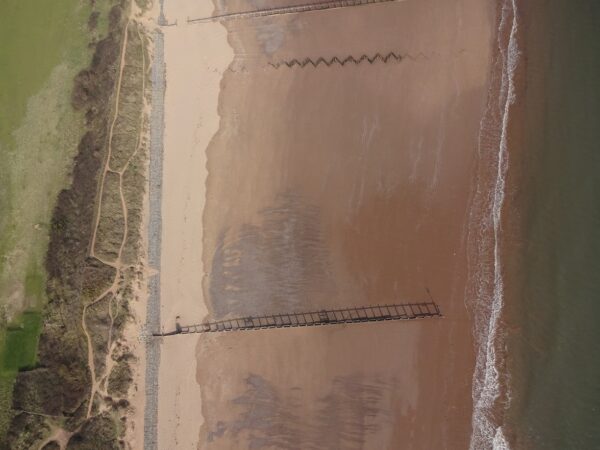 RIVER AND SEA FLOOD DEFENCES
With the predicted rise in global sea levels, the accurate and detailed mapping and modelling of our tidal river and sea defences are of paramount importance in the protection of our built infrastructure. Combining vessel-based mobile mapping and multibeam sonar with onshore techniques including UAV and traditional survey methods, LandScope is best placed to serve our agencies and consultancies with the most complete, accurate and detailed 3D survey data.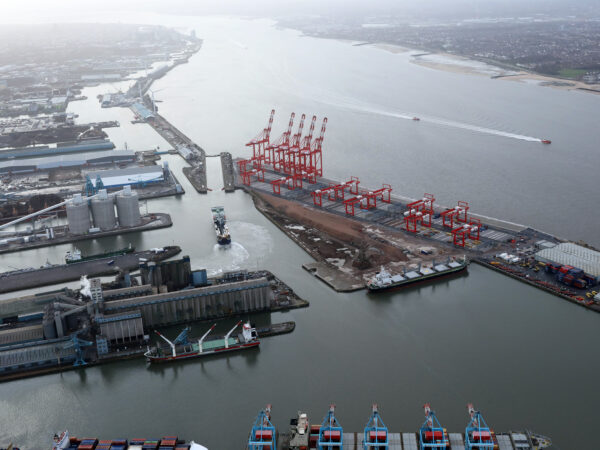 JETTIES AND TERMINALS
Integrating below water sonar and above water vessel mounted mobile mapping systems, LandScope is at the forefront of the jetty and terminal asset inspection. Jetty and terminal inspection are often complex with access restrictions and the need to work around live operations. Each survey campaign benefits from bespoke design to ensure maximum data recovery and minimal disruption to commercial operations.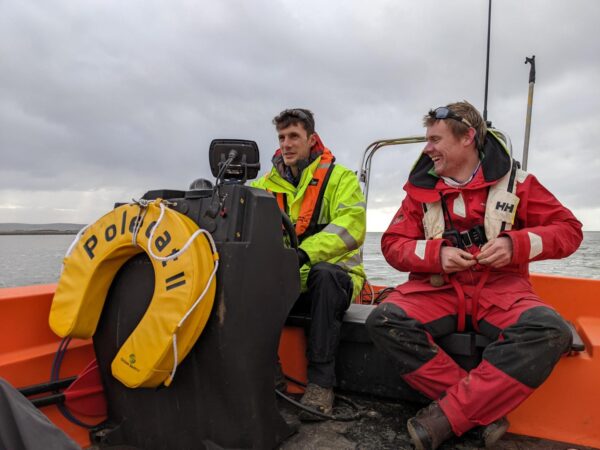 MARINE HEALTH AND SAFETY
Investigator and Polecat II are MCA Category 3 coded and piloted by our in-house commercial skipper and certified RYA trainer; ensuring an uncompromised level of operational safety.
Our survey teams all undertake rigorous marine safety training in a challenging coastal environment. All surveyors are certified to RYA Powerboat Level 2 and qualified as 'STCW Proficiency Personal Survival Techniques' as a minimum.