LandScope Engineering specialises in high order inshore and nearshore hydrographic surveys. The combination of our experienced team of hydrographic surveyors, a versatile fleet of survey vessels, and the latest survey equipment ensures that programmes are designed for maximum efficiency whilst not compromising on data quality or personnel safety.
All our hydrographic surveys benefit from a bespoke design in accordance with IHO Standards for Hydrographic Survey (SP44). The accuracy, safeguarding, and treatment of data is diligently managed throughout the life-cycle of our customers' projects. With employment of sophisticated delivery, viewing, and serving technologies we ensure maximum value is derived from survey investment.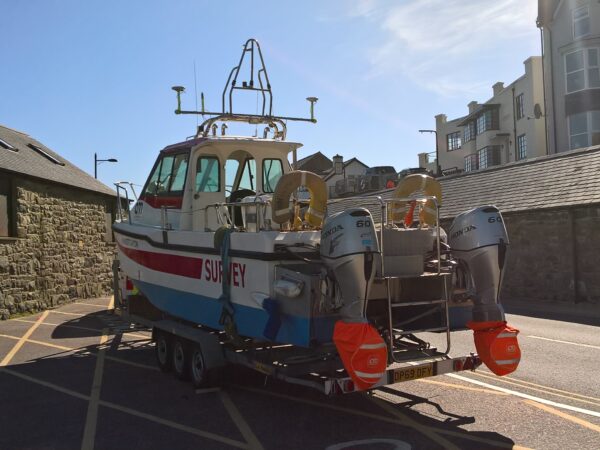 DEDICATED AND FLEXIBLE SURVEY PLATFORM
Our survey vessel fleet is road transportable to facilitate a rapid response and cost-effective survey solution. S.V. "Investigator" is MCA coded for operation up to 20 miles offshore and is permanently fitted with high resolution multibeam, scanning sonar and mobile mapping systems. Geophysical sensors are configured as specific survey projects require.
Our hydrographic survey vessels benefit from a detailed laser scanning dimensional control survey to ensure all X, Y, Z offsets are accurately modelled.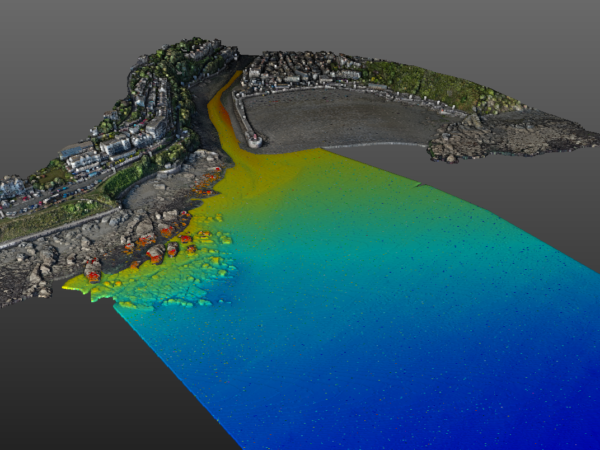 BATHYMETRIC SURVEY
High accuracy and high-resolution bathymetric surveys provides the foundation of our hydrographic services. Our survey procedures have been developed from the International Hydrographic Organisation (IHO) standards and best practice to ensure a safe and professional survey.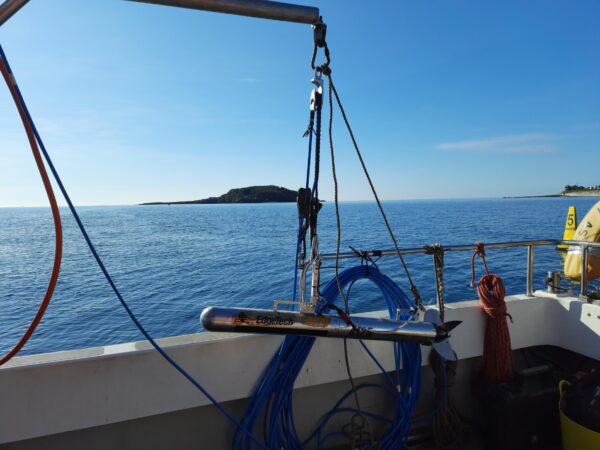 GEOPHYSICAL SURVEY
Utilising the latest technologies, including sub-bottom profilers, ground-penetrating radar (GPR), magnetometers, and side-scan sonar, LandScope are well-positioned to support marine engineering projects with our geophysical surveying services. Geophysical sensors will be selected based on individual project requirements and can be readily installed and interfaced to any of our dedicated survey vessels.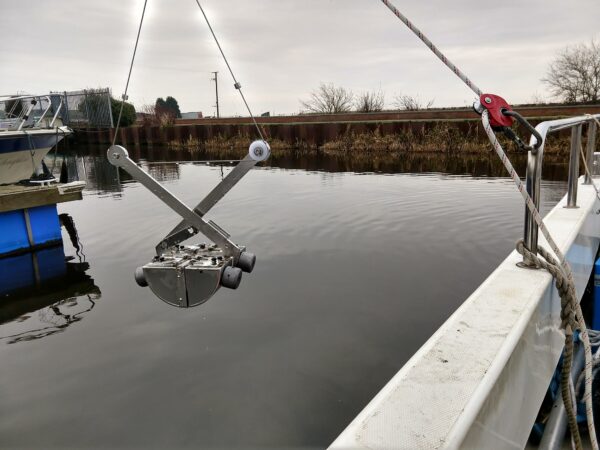 ENVIRONMENTAL SURVEY
In collaboration with specialist environmental partners and laboratories, we offer an array of survey sampling and testing services to complement our hydrographic portfolio including water sampling, bed sampling/coring, turbidity and discharge measurement, bed habitat mapping, and classification.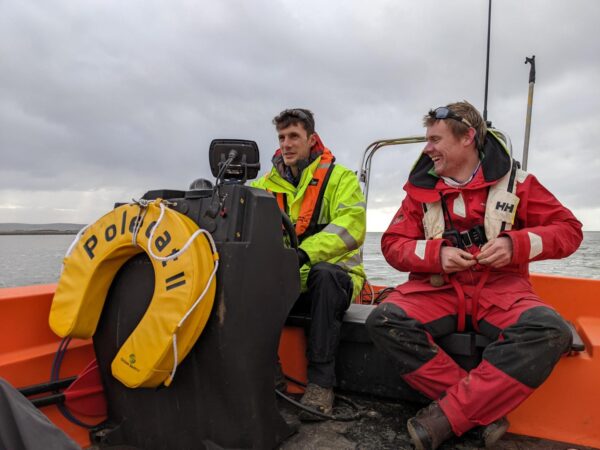 MARINE HEALTH AND SAFETY
Investigator and Polecat II are MCA Category 3 coded and piloted by our in-house commercial skipper and certified RYA trainer; ensuring an uncompromised level of operational safety and integrity from our experienced hydrographic surveyors at all times.
Our survey teams all undertake rigorous marine safety training in a challenging coastal environment. All surveyors are certified to RYA Powerboat Level 2 and qualified as 'STCW Proficiency Personal Survival Techniques' as a minimum.