LandScope has been providing utility mapping surveys since 2004 and are industry leaders in the application and development of innovative technologies and workflow management. With in-house expertise and representatives on multiple industry panels, our underground utility mapping team are on hand to advise on the best solution for your project. You can be confident that our surveys will locate, identify, and map underground utilities to the highest technical certainty in accordance with industry standards including PAS128:2022.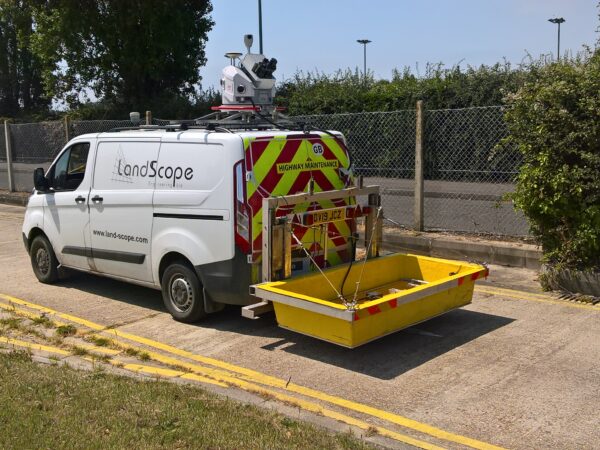 MOBILE GROUND PENETRATING RADAR
Our mobile ground penetrating radar (GPR) system from Kontur (formerly 3D-Radar) is deployed from a Chapter 8 compliant Highways Survey Vehicle (HSV). It is capable of capturing the sub-surface environment quickly and efficiently whilst travelling at highway speed. Mobile GPR reduces project costs, traffic management requirements, the time required on-site, and overall risk. Click on the button below to find out the applications and benefits mobile GPR can offer for your project.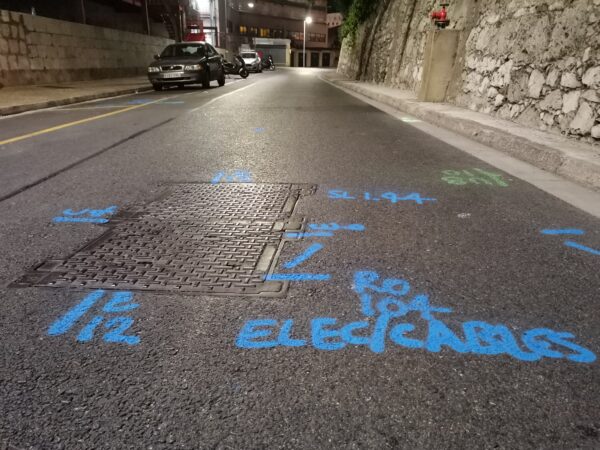 UNDERGROUND UTILITY SURVEY
Underground utility surveys are a critical component in the design, engineering, and safe completion of infrastructure projects. Prior to feasibility, design and excavation works, mapping the sub-surface environment is considered a critical process. High-quality subsurface data provides our clients with crucial information regarding the geographic location of utilities and other underground features. LandScope's innovation and advances in sub-surface mapping technology, combined with the highest order of surveyor diligence, ensure unprecedented levels of technical certainty in the accuracy of sub-surface infrastructure mapping and detection.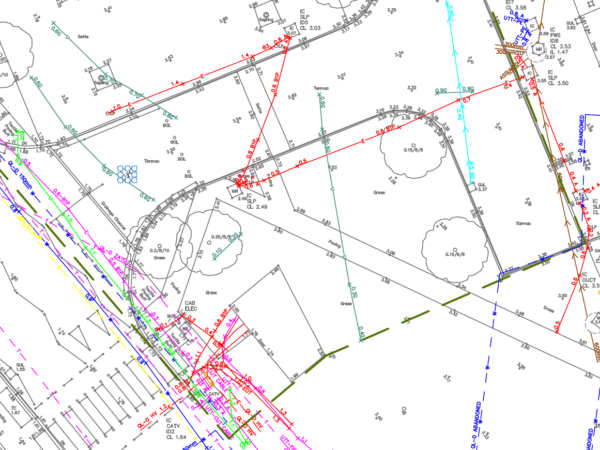 PAS128:2022 SURVEY
PAS128:2022 is a publicly available standard produced by the British Standards Institute (BSI). PAS128 has rapidly become the accepted utility mapping standard within the UK. PAS128 defines the survey parameters, survey deliverables and the client / practitioner interaction. The key aspect for any successful PAS128 project is the collaborative approach throughout the project lifecycle. Understandably, PAS128 is written at the technical level and can be difficult to interpret if it is not your everyday job. LandScope's experienced utility mapping team are on hand to discuss, recommend, and consult on all aspects and will ensure the best possible outcome for your project.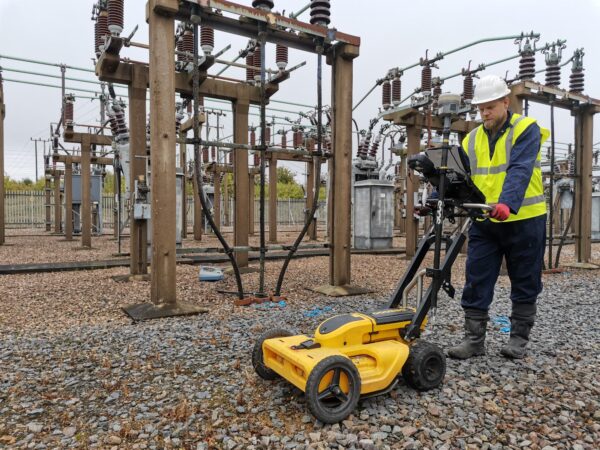 GROUND PENETRATING RADAR
In recent years, Ground Penetrating Radar (GPR) has developed into a powerful tool for utility detection and buried obstruction mapping. GPR technology is rapidly evolving and significant developments have taken place over the last few years to allow for higher quality data (improved detection rates), advanced positioning (centimetre accuracy) and modular/vehicle-mounted systems (faster more versatile collection). LandScope has GPR solutions to suit a range of applications and environments to include structural and void mapping as part of our utility mapping surveys.
Sophisticated post-processing software packages benefit underground utility mapping and now afford the highest levels of detection with optimisation of processing time. Results can be directly picked onto the utility mapping line work and exported into numerous formats to include GIS and 3D CAD models.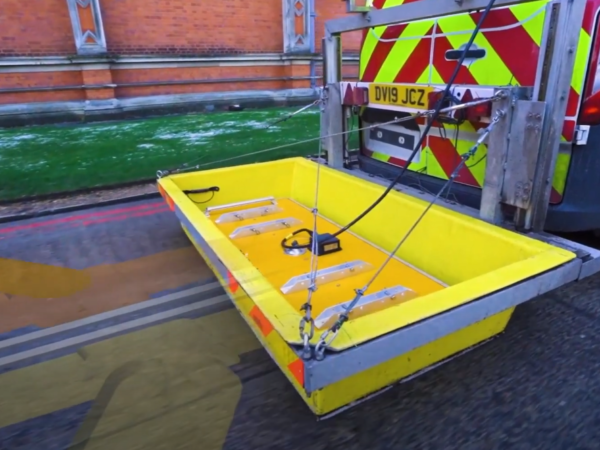 ROUTE ALIGNMENT PROVING – PROPOSED NEW UTILITIES
As our underground environment becomes more congested, the challenge to infrastructure designers and installers is ever increasing. Rather than invest in a detailed PAS128 survey over single or multiple proposed route alignments, LandScope offers an alignment proving service through our mobile GPR solution. Multiple route alignments can be rapidly surveyed with high-resolution sub-surface imaging. Correlated with Statutory Utility Records, the mobile GPR data set mitigates design risk whilst avoiding considerable spend on road closures and traffic management.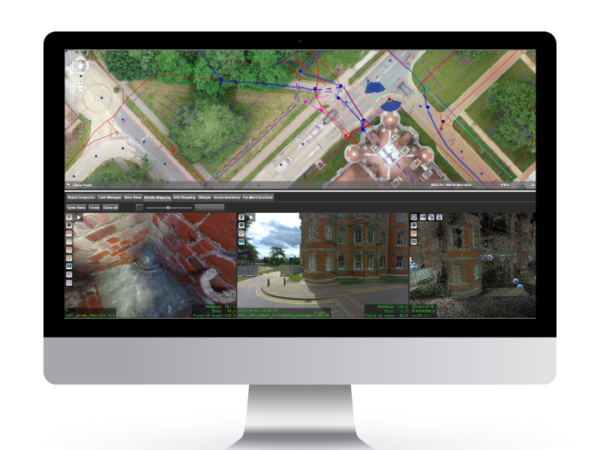 U-GIS
As industry demand for sub surface information increases, there is a growing demand for innovative ways of displaying data. LandScope believes that expanding already proven GIS packages into the world of underground utilities and subsurface mapping is the ideal solution. The key philosophy of U-GIS is to store all information within a single software package or environment. A centralised store for all data ensures that information is easy to find and never gets lost.
Imagine the possibility of simply clicking on a manhole cover to view photographic records, metadata on invert level and pipe size as well as the ability to view laser scan data and 360-degree imagery. U-GIS is compatible with many of the industry-leading GIS packages and is a useful asset for utility mapping surveys.