We provide a range of site engineering services to support construction projects from initial primary control and site survey, through to setting out and monitoring. Our experienced team have a wealth of knowledge and understanding of the challenges and critical nature of the works so you can be confident in our site engineering service even on the most complex sites.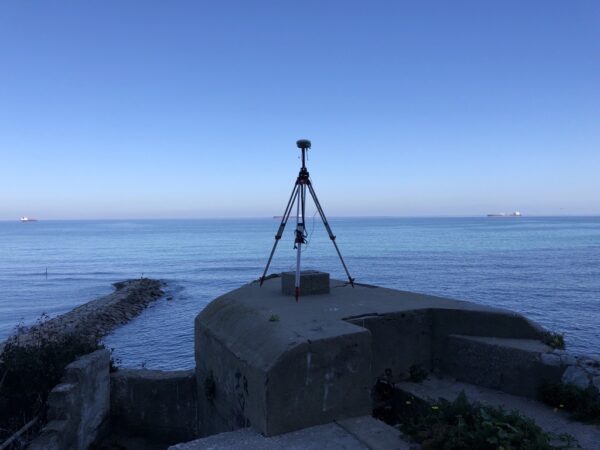 SURVEY CONTROL
Establishing an accurate and robust survey control network provides a critical positioning reference for all current and future construction works and monitoring. Survey control is inherently complex and requires careful consideration for the application, station marker installations and survey instrumentation, techniques used to derive accurate station coordinate values on a range of coordinate reference frameworks. LandScope's experienced engineering surveyors can help design, install, and maintain accurate primary and secondary control systems for any project.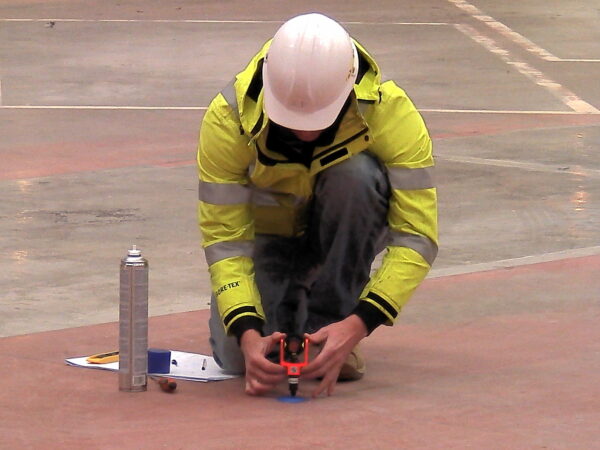 SETTING OUT SURVEY
A setting out survey involves the extraction of coordinate data from drawings and plans to precisely mark out features on the ground surface. Implementation of modern technologies and software allows for automated extraction of coordinates or real-time setting out using BIM – design models within 3D environments on the survey controller. We understand the importance of accuracy in setting out and pride ourselves on using the latest high precision instrumentation combined with robust checking procedures to ensure reliable and accurate results.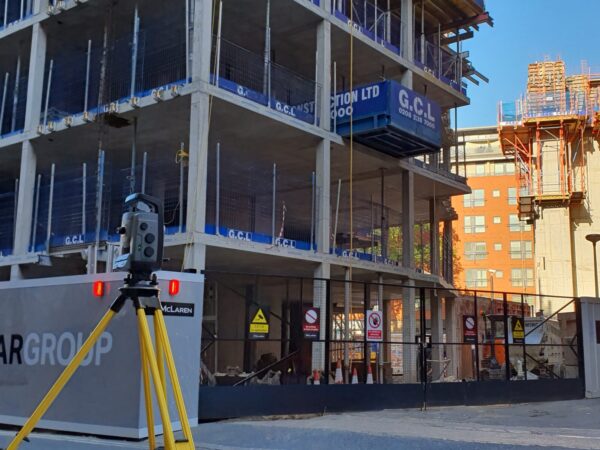 AS-BUILT SURVEY
As part of a project's quality control procedures, an as-built survey may be commissioned to verify works have been completed to specified tolerances. Conforming to BIM L2 specifications, the majority of as-built surveys are completed using terrestrial laser scanning solutions, offering the ability to compare the point cloud data set with the 3D geometric model. This process clearly identifies any structural discrepancies and can be further used to aid MEP clash detection.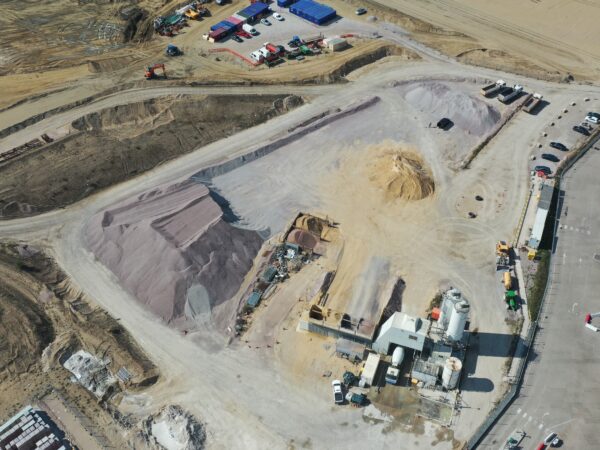 VOLUME CALCULATIONS
LandScope are able to carry out one-off or periodic surveys of quarries, landfills, stockpiles, and material stores to determine volumetric quantities. We utilise a variety of survey techniques to capture site conditions quickly and efficiently including the use of mobile solutions and UAV. The volumetric outputs are processed to reference planes, usually ground or a concrete pad. Further advanced volumes can be calculated from surveyed data sets and client provided 3D design models. All volumetric outputs are appreciative of material type and condition, ensuring the highest degree of accuracy.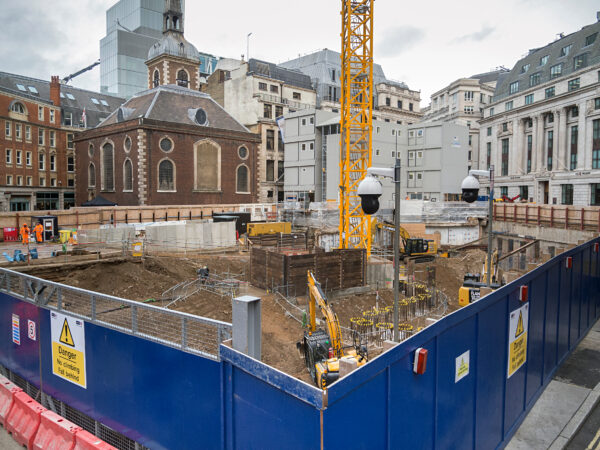 MONITORING
Ensuring all buildings and surrounding structures remain stable during construction or remedial works is a contractual requirement. LandScope offers a variety of periodic and real-time monitoring services to the construction industry and works alongside our clients to design cost-effective multi-sensor solutions to identify, manage, and mitigate risk.
Monitoring data is presented through our internally hosted Trimble 4D Control (T4D) online platform, providing stakeholders with convenient browser-based access to periodic and real-time monitoring charts and reports. T4D can be set up to provide alerts via SMS and email should real-time measurements breach established trigger levels. This early warning system allows the rapid implementation of agreed mitigation measures.