Our dedicated survey vessels are fitted with a mobile mapping system to enable rapid and efficient capture of above water data. LandScope operates a Leica Pegasus:Two Ultimate mobile mapping system which captures accurate geo-referenced point cloud data and photography of the marine environment. The resultant output, when combined with the underwater survey, provides an exceptional asset management tool for visualising and assessing marine assets and structures.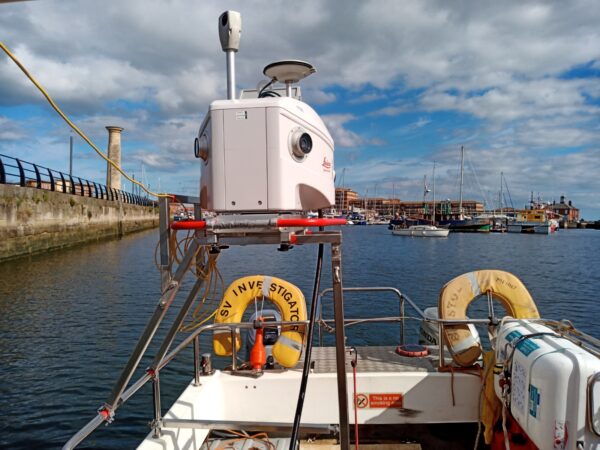 APPLICATIONS
Asset Inspection – through high-resolution 360-degree imagery
Asset Visualisation
Asset Management
Topographical Survey – foreshore and structures
Coastal Management
3D Modelling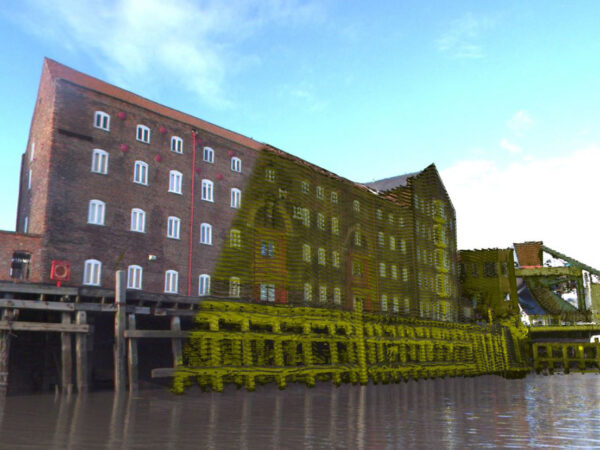 ASSET INSPECTION AND MANAGEMENT
The high-resolution photography and high accuracy point cloud output from the marine mobile mapping system provides a rich data source for asset inventory, particularly for hard to access areas such as dock walls, jetties or bridge soffits. The 360-degree imagery and point cloud data can be delivered in a variety of formats from an easy to use cloud-based viewing platform to a full GIS with asset extraction tools.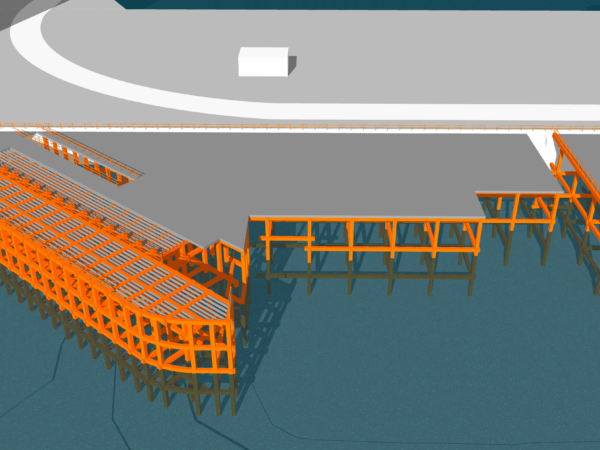 DATA AUGMENTATION
As part of our fully integrated service, the marine mobile mapping data can be augmented with a multibeam sonar survey to provide a seamless 3D model of the above and below water environment. Through the merging of marine and terrestrial survey techniques, we can produce high-resolution imagery of underwater structures, offering a cost-effective alternative to traditional methods such as diving or ROV inspection.
As a Bentley Channel Partner, and authorised UK reseller of Bentley System's Orbit software, we offer a complete software suite to manage, extract and share integrated above and below water data sets. The software supports an array of 3D mapping systems including mobile, UAV and terrestrial and is capable of merging different types of 3D data from various sources for visualisation, analysis, measurement, extraction, modelling and sharing. Click to find out more.