Orbit 3DM Content Manager enables you to easily optimise and manage large amounts of imagery, point cloud, and 3D mapping data from a variety of sources. Scalable and hardware-neutral, Orbit 3DM Content Manager gives you the full 3D 360° view of your mapping project by enabling the real-time fusion of street-level, aerial, oblique, indoor, and static data collection. Easily navigate through terabytes of point clouds, imagery, and 3D mobile mapping data.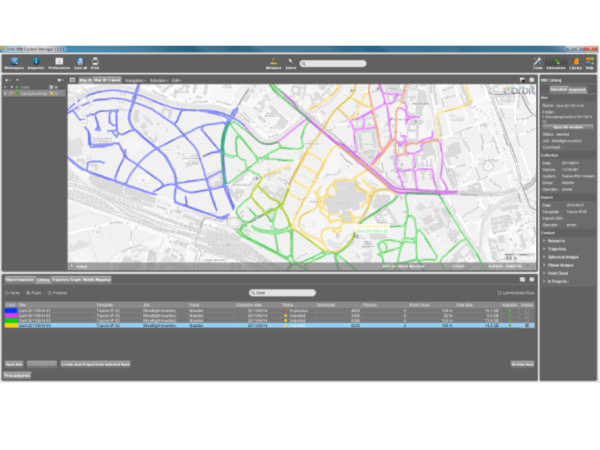 MANAGE COMPANY-WIDE 3D MAPPING DATA
Quickly import and organise your 3D mapping data of any size and from any system. Easily view, merge, clean, correct, catalogue, and archive terabytes of data from your mobile, oblique, terrestrial, UAS, and indoor mapping projects.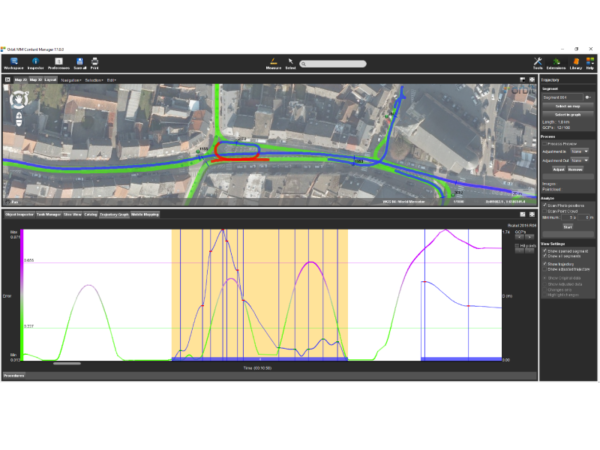 OPTIMISE POINT CLOUD
Improve the quality of point clouds before consolidating or exporting by removing people, moving objects, and eliminating inconsistencies and other unwanted elements.
Processing and optimisation tools include point cloud thinning and stripping, image optimisation, creation of orthoimage from point cloud or spherical image, data consolidation and delivery.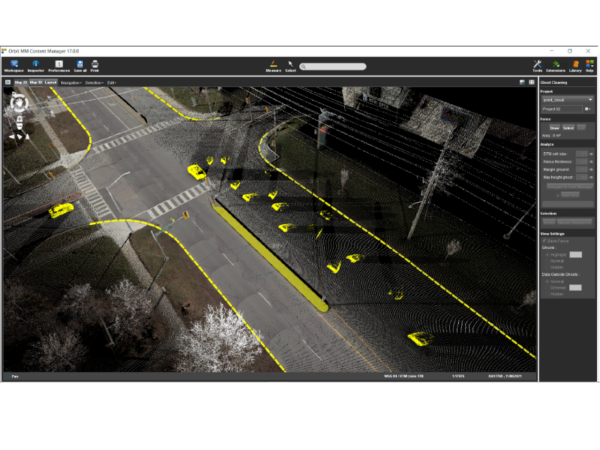 UPLOAD AND SHARE 3D MAPPING DATA
Directly upload consolidated mobile mapping projects to Orbit 3DM Cloud, a cloud-based online platform, or deliver to the Orbit 3DM Publisher, an on-premises solution, to easily share point clouds and imagery online.
Unsure about what level of software package you require?
Our experienced in-house GIS team can provide consultancy, training, and support to ensure you obtain maximum value from your 3D mapping data. We can discuss over the phone, virtually or in-person to come up with the best solution to meet your infrastructure management needs. Get in touch today.