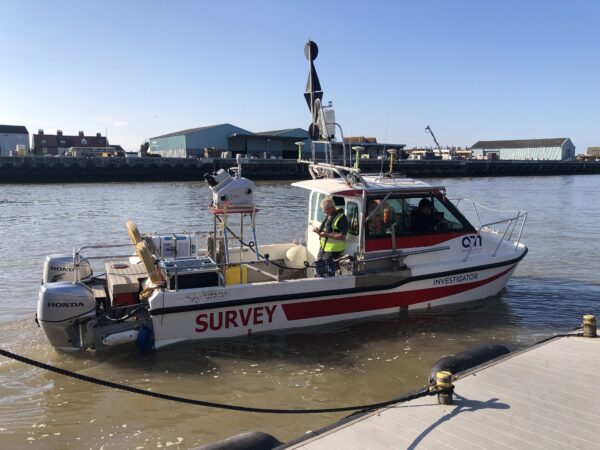 MARINE MOBILE MAPPING
Our dedicated survey vessels are fitted with a mobile mapping system to enable rapid and efficient capture of above water data. LandScope operate a Leica Pegasus:Two Ultimate mobile mapping system which captures accurate geo-referenced point cloud data and photography of the marine environment. The resultant output, when combined with the underwater survey, provides an exceptional asset management tool for visualising and assessing marine assets and structures.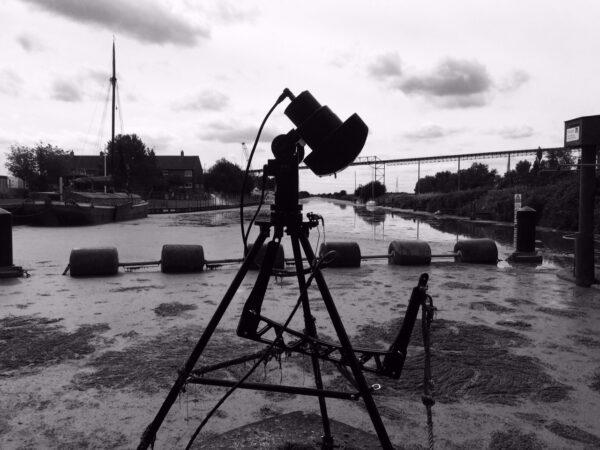 MULTIBEAM SCANNING SONAR SURVEY
Our 3D scanning sonar is tripod-mounted and deployed directly to the bed to capture georeferenced 3D point cloud data underwater, operating even in low visibility environments. The point cloud can be interrogated in the office by our experienced hydrographic surveyors, mitigating the risk and subjectivity associated with a traditional diver-based inspection.
The scanning sonar has many applications including survey of bridges, jetty walls, sluice gates, and other marine structures and can be commissioned alone or as part of an integrated project to include the above-ground data capture.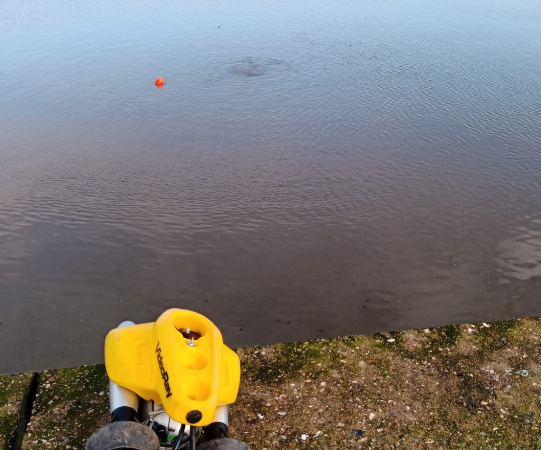 ROV
In challenging environments, where it is not safe to deploy divers, LandScope can mobilise an ROV from our survey vessel Investigator or a vessel of opportunity. The ROV systems are fitted with various sensors to provide the most detailed assessment of underwater assets.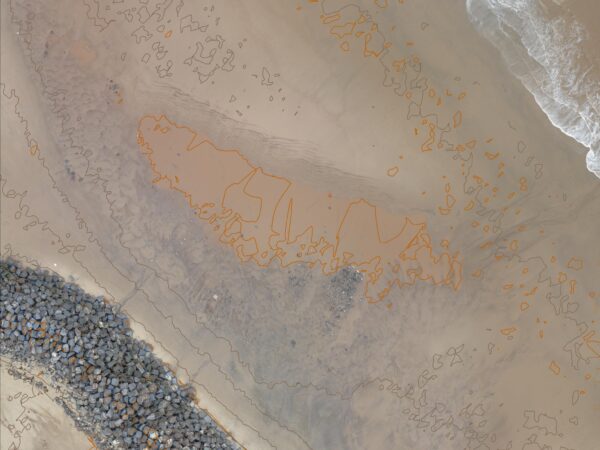 UAV / AERIAL SURVEY
UAV surveys offer rapid data acquisition and are an efficient and safe solution for inspection of difficult to access areas or for mapping of large sites. Our skilled pilots are CAA approved, insured and licensed, and our UAV fleet includes both fixed-wing and multi-rotor systems – Sensefly eBee X, Falcon8 and DJI Phantom 4 Pro.